Welcome to my tribute to the members of Japan.
Steve Jansen, Richard Barbieri and Mick Karn were formerly members of the group JAPAN. The group worked professionally from 1977-1983 during which period five studio albums were made and released world wide. They disbanded at the peak of the group's success following a final world tour in 1982, documented with a live video and double live album release in 1983. The years following the breakup of JAPAN saw the members working separately, working together (in various configurations), and working with other artists on a large number of releases throughout the world. In 1990, the original members of JAPAN reformed as RAIN TREE CROW, for a release on Virgin Records, titled "Rain Tree Crow". Medium Productions was formed in 1993 to allow Jansen, Barbieri and Karn to write and release material independent of major label restrictions and concerns. The first release is a compilation with artists that the trio have been involved with over the years and some whose works have been unrecognised by the major labels. Future releases will see more collaborations and soon, individual projects will be featured as well.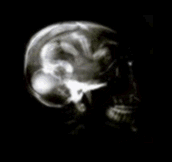 ---
David Sylvian (David Batt, 23 February 1958; vocals)
Brother of Steve. Japan stopped mainly because he wanted to start his solo career.
Steve Jansen (Steven Batt, 1 December 1959; drums)
Brother of David. When Japan stopped he started working with Richard Barbieri. They made lots of albums together. Also under the name: The Dolphin brothers.

Richard Barbieri (30 November 1958; keyboards)
Also plays with Porcupine tree and with his wife Suzanne as Indigo falls.

Writer and musician Suzanne J Barbieri has red hair and green eyes and was born on January 2nd. Her first published work was 'Clive Barker: Mythmaker for the Millennium', an analysis of the Occult and Mythological resonances in the work of writer Clive Barker, published by the British Fantasy Society. Her short stories have appeared in various magazines and has provided vocals for a number of artists including Steve Harley and Cockney Rebel, the Dolphin Brothers, Jansen/Barbieri, Porcupine Tree and Holi.

e-mail to: indigofall@aol.com

Mick Karn
Born Anthony Michaelides on the Mediterranean island of Cyprus on July 24,
1958, Karn relocated with his family to London three years later; they
settled in the rough South London neighborhood of Lewisham, where his
father found work as a butcher. Besides having to negotiate a difficult
language barrier, Karn was overweight as a child and was sheltered by his
overprotective mother. Turning inward to find creative resources to help
him communicate where words and social standing had failed him, he toyed
with various instruments, including mouth organ and violin, before finally
settling on the bass. He also plays clarinet, dida and saxophone
Other coloborations not mentioned in the discography:
With Lonely Universe: Lonely Universe, CMP
Andy Rinehart: Jason's chord, CMP
With Mark Isham: Castalia, Virgin.
With Kate Bush: The sensual world, EMI.
With Joan Armatrading: Hearts and Flowers, A&M.
With Joan Armatrading: Square the Circle, A&M.
With David Torn: Door X, Windham Hill.
With Gary Numan: Dance, Beggars Banquet.
With Nusrat Fateh Ali Khan/Michael Brook: Night Song
Em@il: armand@japan.com
Exhibition poems by Steve Jansen
It's only a matter of time
Before my hands
Will cover the ground between us

Sleap years weight
The repetition of my life
Is ringing in my ears
My head feels abandoned
My face shows its years
The weight of my shoulders
Is held by my cane
Very soon I shall sleep
And remain...........
Love
So private is my mind
That amidst the insensitive noise
Of a crowded room
I quietly fall in love
Unobserved
Power within
Every look you give
Every word you speak
Shows a power from within
strength losing battle
Teach me this strength and we
will fight everything together
But turn your back on me
and my life will become a losing battle